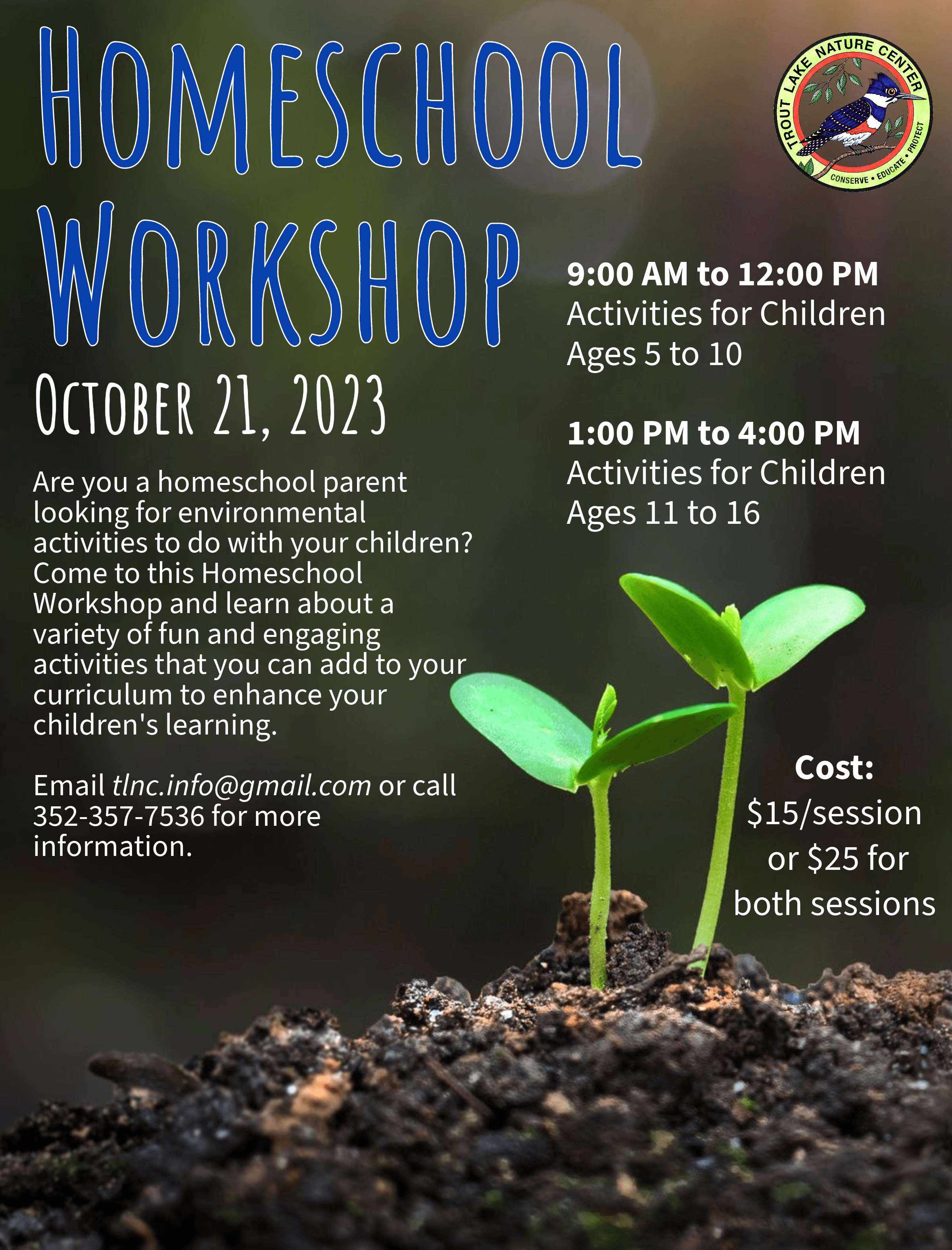 This workshop is broken into two sessions, a morning session focused on activities for children ages 5 to 10 and an afternoon session focused on activities for children ages 11 to 16. You are welcome to attend either or both sessions depending on the ages of your children and your interests. The cost is $15 for a single session or $25 for both sessions. Please dress comfortably, bring a water bottle, and be prepared to potentially be outside for part of the day. If you stay the entire day, lunch will be on your own between 12:00 PM and 1:00 PM.
Registration is required and is limited to 20 participants at each session and closes at 4 PM on October 18th. Click the green "Register Now" button at the top of the page to register!
Note: this workshop is intended for adults who teach homeschool. Attendees will learn how to facilitate activities that they can take home and do with their students later on.
If you know anyone else in the homeschool community who would be interested in attending the workshop, please share it with them!