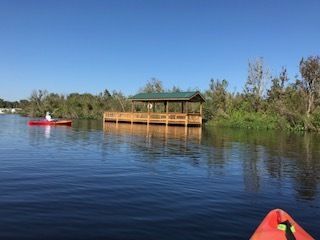 Like everyone else, the Trout Lake Nature Center is experiencing increase costs for electricity, paper products, gas and more. It has been over five years since we had to increase our membership dues but we now need to so we can maintain our facilities and cover these increased costs.
Membership increases will be
$5 Student
$25 per dog remaining the same
$35 Individual
$50 Family
$50 Nonprofit or Public Agency
$125 Business/Professional
$1,000 Life remaining the same
If your dues aren't up yet, you can still renew and have the additional 12 months added to the time remaining on your current membership.
Membership dues include free entry to the Trout Lake Nature Center property and facilities for one year. As participating members in the Association of Nature Center Administrators or ANCA Reciprocating program, TLNC members are entitled to reduced entry or gift shop discounts at other participating ANCA centers. Go to ANCA Website for Reciprocal Program. You will be provided with a members card that you can print and use when visiting other nature centers in the United States.
Membership dues support our ability to protect and conserve wildlife, natural areas and help people understand about the natural world. Dues help us stay fiscally solvent and diversify our funding. Again, making our programs more sustainable into the future. Hopefully, it will be another five years before we have to increase our membership dues. Please renew your membership when notified. Or, go to the Be the Change tab and select Membership to renew online.