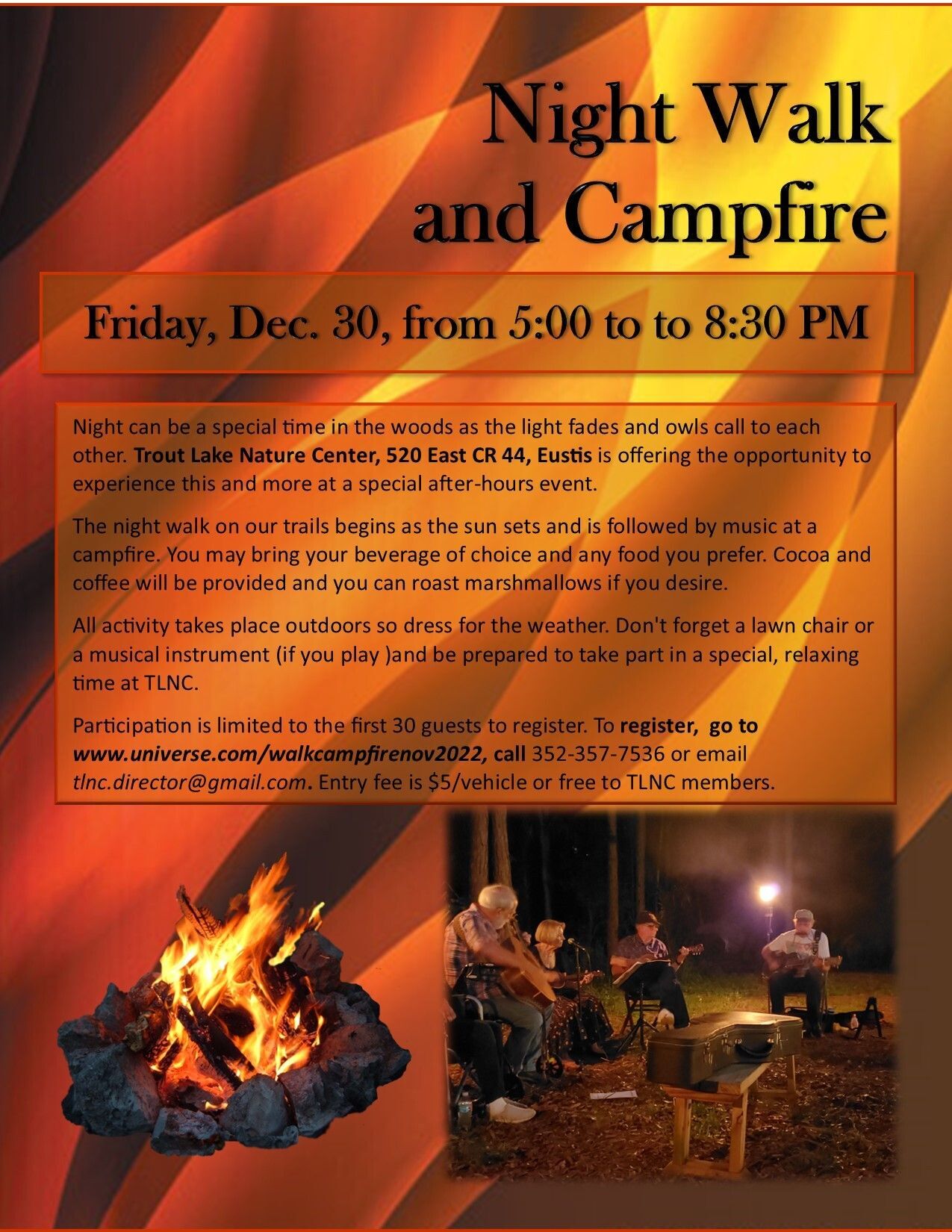 A walk at dusk to the lake to see the sun set, then a night walk back to a campfire where marshmallows can be roasted and music to hear is a great way to celebrate the end of 2022. Nightfall can be a special time in the woods as the light fades and owls call to each other. Trout Lake Nature Center (TLNC) is offering the opportunity to experience this and more at a special after-hours event on Saturday, November 26 from 5:15 to 9:00 PM. This is a great event to take your holiday visitors and enjoy nature at night.
A walk to the lake begins as the sun sets and is followed by music at a campfire provided by Stan Napier and his guitar. If you play a musical instrument, bring it along and join in. All are welcome to make music.
You may bring your beverage of choice but cocoa and coffee will be available. You can roast marshmallows too or snack on any food you prefer. Don't forget a lawn chair and be prepared for a special, relaxing time at TLNC.
All activity will take place outdoors so dress for the outdoors. For more information and to save your spot, go to www.universe.conm/walkcampfirenov2022, call 352-357-7536 or email tlnc.director@gmail.com. You must register to attend and get the code to enter the property.
Entry fee is $5 per vehicle and free to TLNC members. The Trout Lake Nature Center is located at 520 East CR 44, Eustis. For further information, visit us at troutlakenaturecenter.com.