Shopping with a Purpose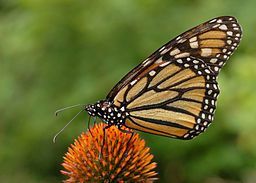 eBay for Charity
In this program, a seller can choose to donate a portion of their sales to the charity of their choice. They are then discounted with the percent donated subtracted from their value fee. Sellers just have to use eBay's Charity Search and select Trout Lake Nature Center, Inc. Then, look for the Donate a Portion to Charity when they list their item. Buyers can check out items being sold with donations going to TLNC.
iGive
Follow this link to be a part of the iGive program that directly benefits Trout Lake Nature Center.  iGIVE-TLNC
Target Circle 
This is a loyalty program for Target shoppers (guests), available nationwide for anyone who shops at Target. One of the many benefits of Target Circle is the ability to earn votes to help direct where Target gives locally. Other perks include 1% back on every purchase, free next day delivery, and birthday surprises.tings.
There are three easy ways to sign up for Target Circle: 
Sign up at www.target.com/circle
Download the Target app
Provide phone number at checkout
Guests earn one vote every time they make an eligible purchase at Target, online and in-store.
Earning Votes in Store: At checkout, a Target Guest may scan her/his Wallet barcode in the Target App at the time of purchase, or scan the barcode on her/his receipt with the Target App within seven (7) days of purchase.
Earning Votes Online: To earn a vote on a www.Target.com or Target App purchase, a Target guest must have joined Target Circle and be signed into their Target.com account when they place an order.