Social Giving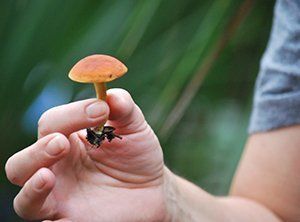 Just as social media has changed how we live and interact, it is now transforming the way many of us give. Raising funds through social media networks is so popular it has been given a name—social giving.
We live in a digital age. We are able to communicate and access information about people and events all over the world. Social giving, which uses your digital connections to gain support for causes that matter to you.
Social giving could include:
Sponsoring a peer in an event such as the Amazing Race for Charity
Participating in a challenge campaign (i.e. No Shave November)
Setting up a Facebook birthday fundraiser
Setting up or participating in crowd funding
Taking part in the Mt. Dora Community Foundation's Giving Week which starts on Giving Tuesday and runs until the next Tuesday.
Using Giving with Bing*
Consider participating in social giving to support the Trout Lake Nature Center.
*What is Giving with Bing?  It is a feature of Microsoft Rewards that enables you to support a cause you care about simply by searching on Bing. It starts by signing up for Microsoft Rewards, our loyalty program. After joining, points earned for Bing searches will be automatically donated to your selected cause. Give with Bing is currently available in US, UK, Canada, Australia, France, Germany, Italy, and Spain.
What is Microsoft Rewards?  This is an easy, fun, and simple way to earn points through Microsoft products and services that you may already use. Points can be redeemed for nonprofit donations, gift cards, sweepstakes entries and more.
We hope you will select the Trout Lake Nature Center as charity of choice.