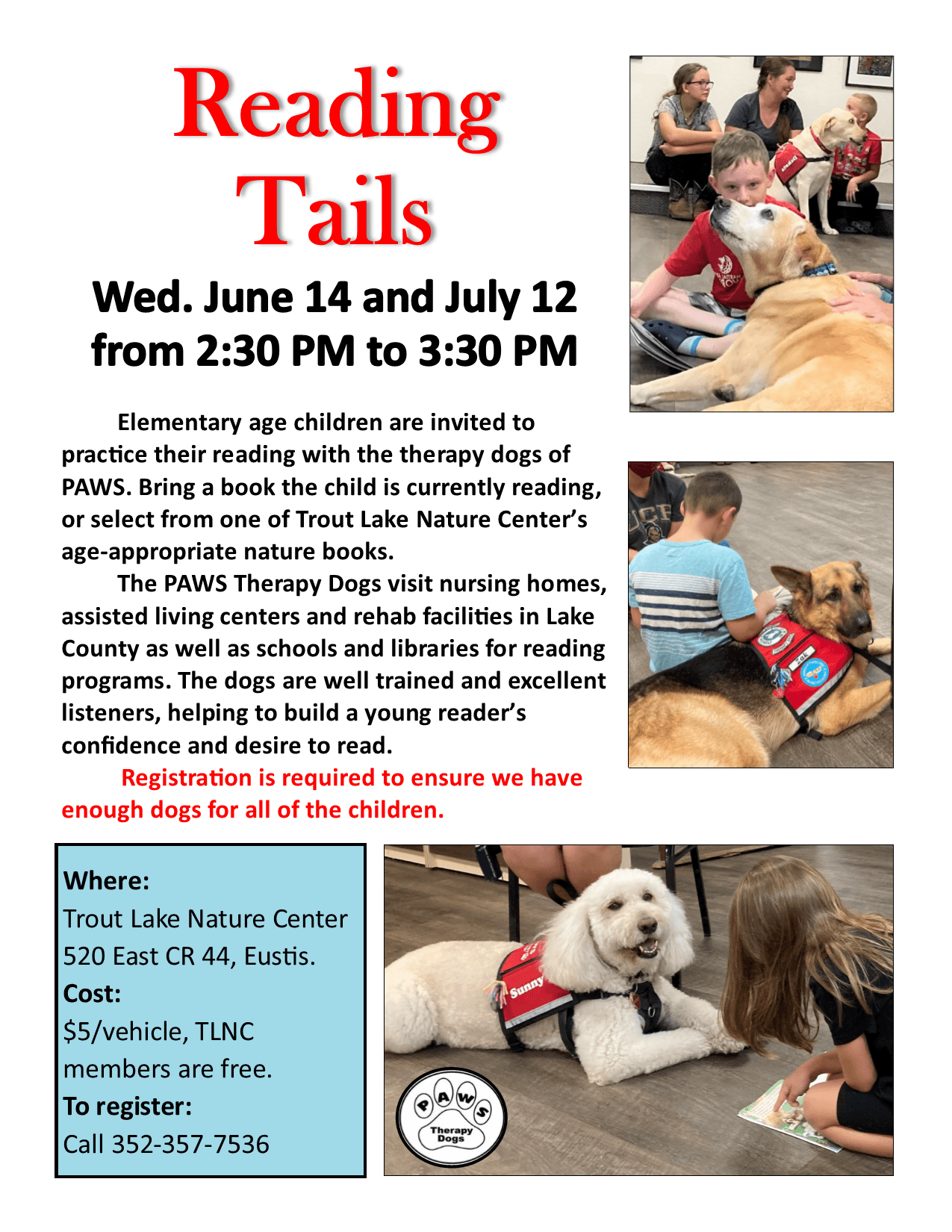 Elementary age children are invited to practice their reading with the therapy dogs of PAWS. Bring a book the child is currently reading, or select from one of Trout Lake Nature Center's age-appropriate nature books.
The PAWS Therapy Dogs visit nursing homes, assisted living centers and rehab facilities in Lake County as well as schools and libraries for reading programs. The dogs are well trained and excellent listeners, helping to build a young reader's confidence and desire to read.
Registration is required to ensure we have enough dogs for all of the children.