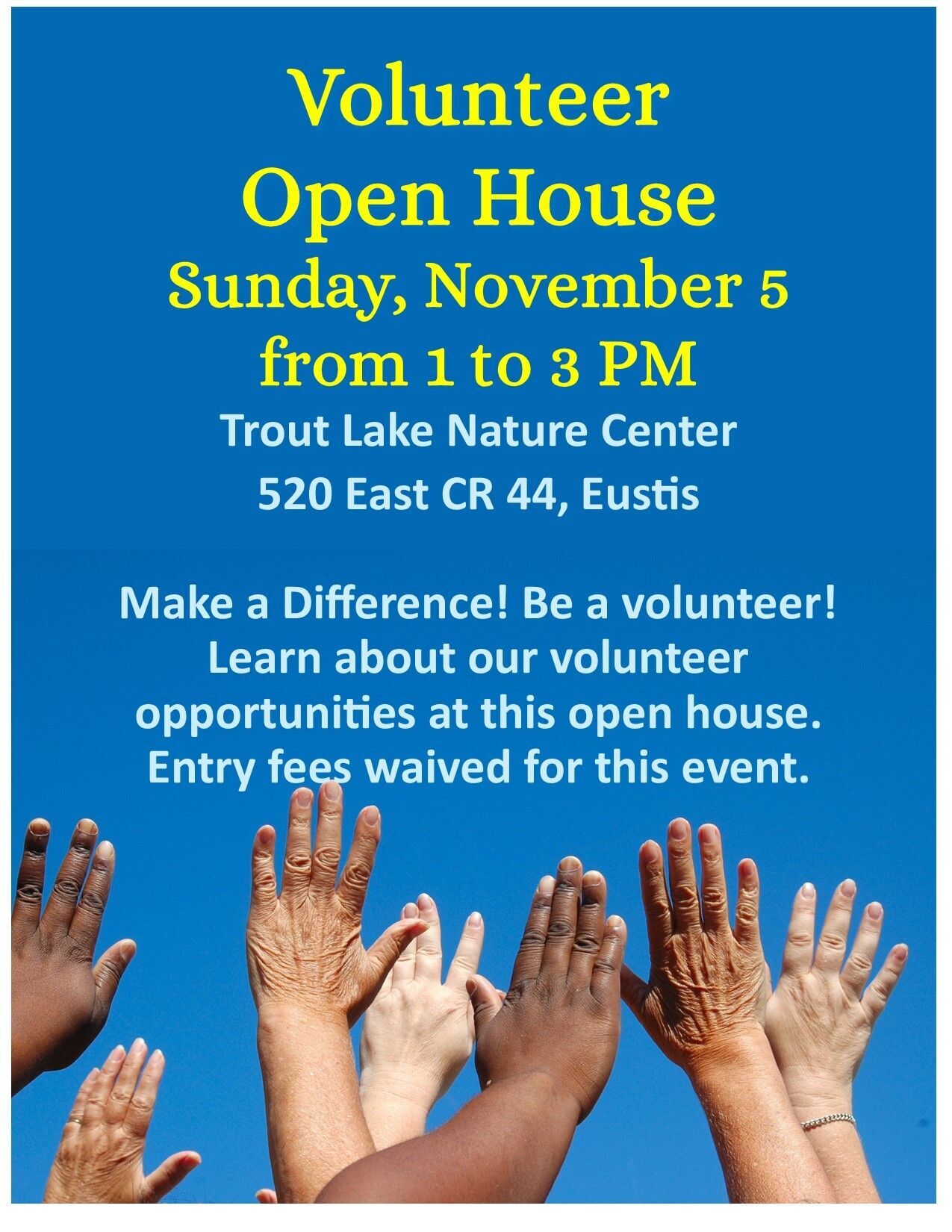 The Trout Lake Nature Center is seeking motivated people to volunteer for making habitat improvements, teaching about the environment, and greeting visitors. Whether it's building nest boxes, working in the pollinator garden, removing invasive plants, teaching students or staffing exhibits at community events, our volunteers are committed to protecting and preserving the Trout Lake Nature Center and watching us improve year by year.
Entering its 36th year of operations in 2024, the Trout Lake Nature Center depends on its volunteers to make things happen. Operating with a small staff and our volunteers, the Trout Lake Nature Center provides educational opportunities to schools, homeschoolers, adults, families and the community throughout the year.
A Volunteer Open House will be held on Sunday, November 5 from 1 to 3 PM for current and prospective volunteers. Learn about our volunteer opportunities with daytime and weekend options and upcoming activities. Then, chat with some of our dedicated volunteers to get the real "scoop" on volunteering. Entry fees to the property are waived for this event so you can also check out our museum, trails, and exhibits while you learn about volunteering to make a difference.