Hurricanes - Why they only twist in one direction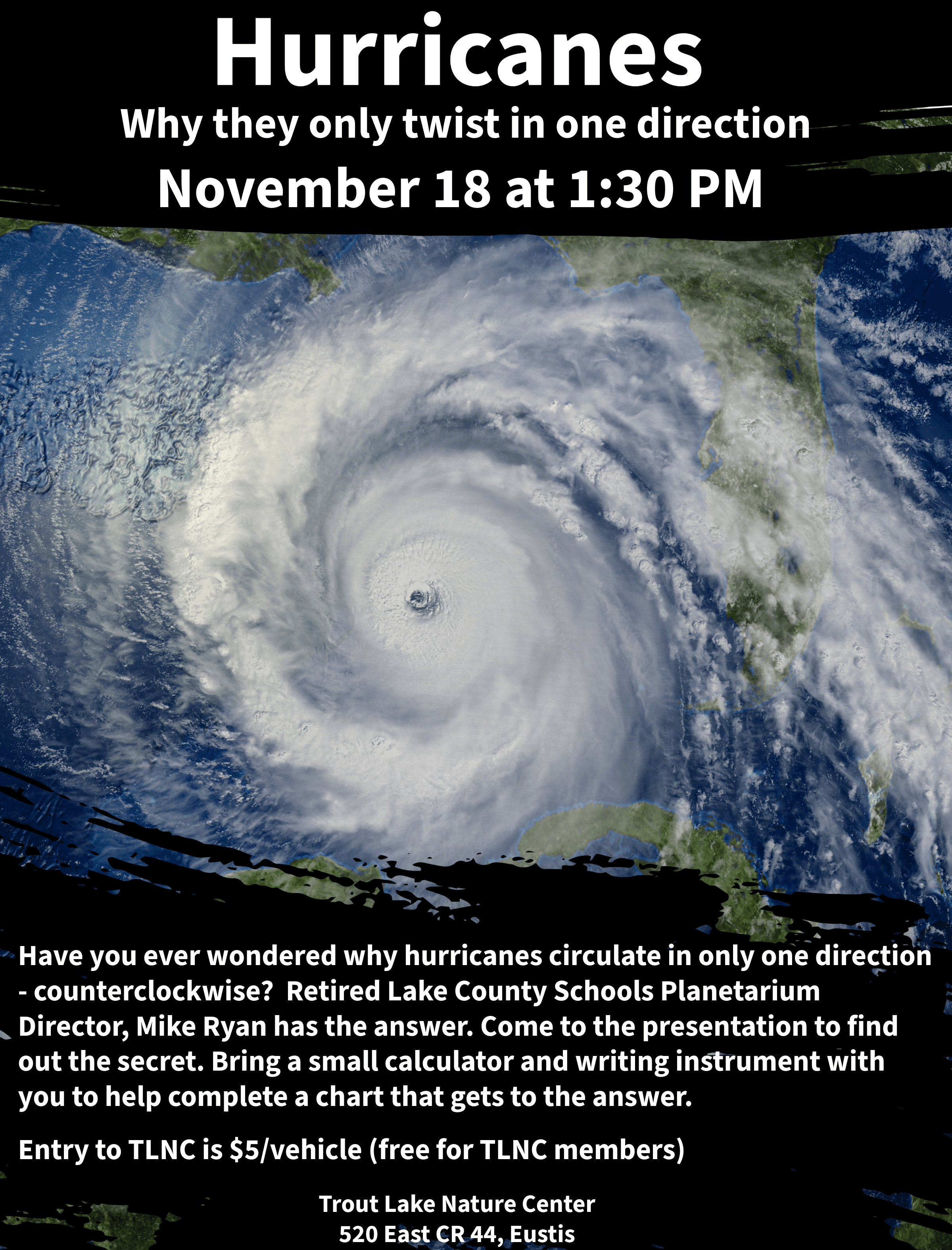 Have you ever wondered why hurricanes circulate in only one direction - counterclockwise? Retired Lake County Schools Planetarium Director, Mike Ryan has the answer. Come to the presentation to find out the secret. Bring a small calculator and writing instrument with you to help complete a chart that gets to the answer.
Entry to TLNC is $5/vehicle (free for TLNC members).