Vendor Registration: Nature Craft Fair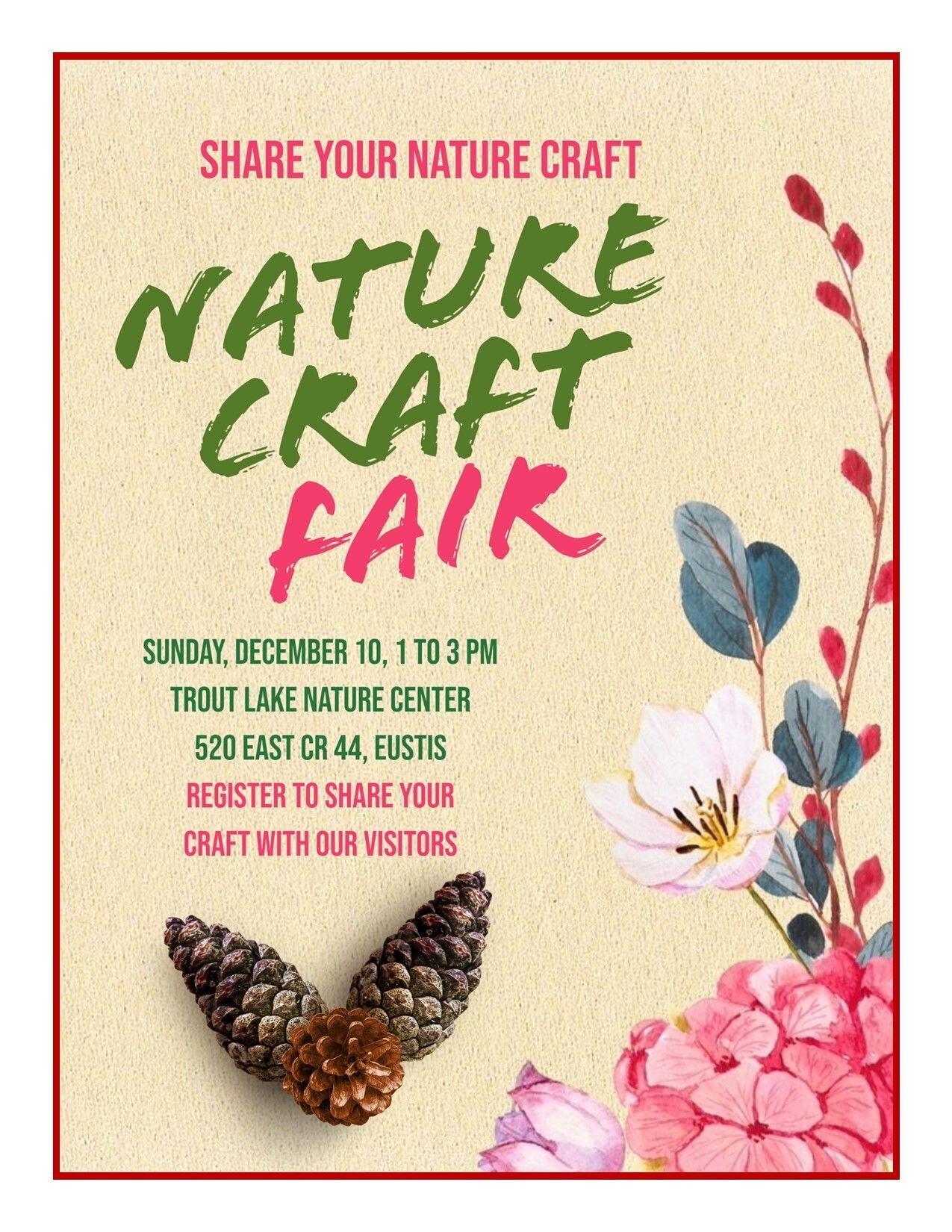 Have you been inspired by nature to create? Crafters and artists come show off your projects and skills to our visitors at our Nature Craft Fair. Exhibit space is free but limited. It is distributed on a first come, first serve basis. Some locations are outdoors and some are indoors. Call if you need a specific type of location for your artistry or if you need electricity.
The goal of the event is to provide a space for you to exhibit your art, and for visitors to see what kinds of art they could do themselves. As part of each exhibit, we would like to have a demonstration or hands-on activity for participants to create their own simple art projects, so please make a demonstration of some kind part of your plan. TLNC will also have several simple craft stations set up for visitors to do while they are here.
This event itself is free for all to attend but a $5/vehicle entry fee is charged to enter TLNC. TLNC members enter free. Or if you can't afford the entry fee you can obtain a receipt from the Eustis Memorial Library that will provide you entry.