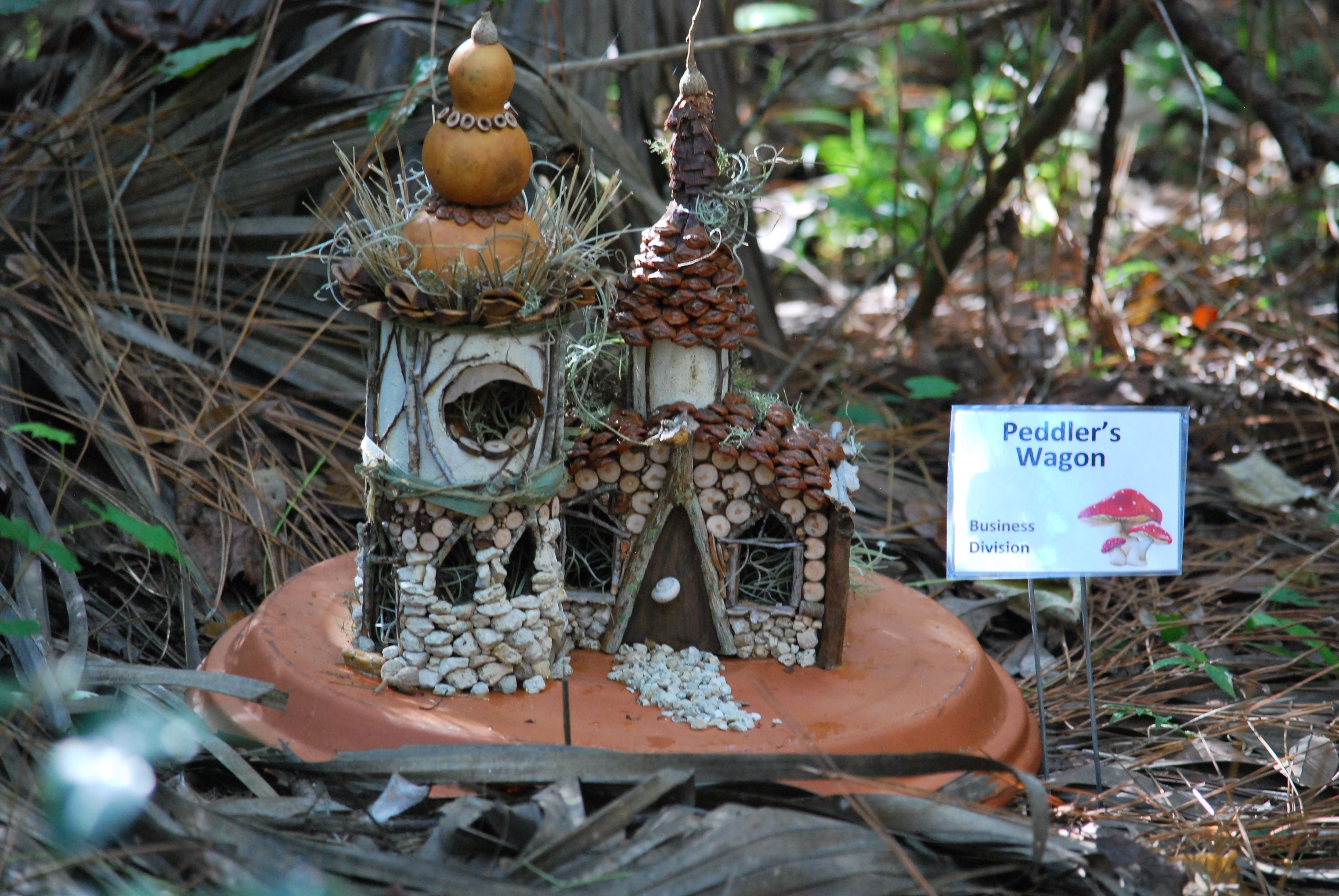 Walking in the woods is enjoyable and many of us are getting outside for both our physical and mental health but it can get boring to walk the same area or trails day after day. We've added a bit of a scavenger hunt to your walk. Along the Haselton Trail (the main trail to the Lake), we have some fairy houses hidden off the trails for you to find. Young children especially enjoy finding the houses. Each November we have a fairy house building competition. Part of building a house let's you use your imagination--what will your fairy or elf look like and do for fun. All fairies believe in sustainable construction so natural materials are used and no chemicals. Check back in October to get a copy of the rules and build your fairy house so it can be placed along our trails and become part of someone's future adventure while walking our trails.
Hidden figures of foxes and raccoon families (three of each) are hidden along all our trails. You need to walk all trails to find them all. When you find a "critter," take a snapshot and post to your social media. Can you find all six critters? Periodically they will be moved around our trails so you can return for a nature hunt over and over.
And if you enjoy geocaching, some caches have been placed on our property. We ask that you be careful if walking off the designated trails both for your safety and the safety of our wildlife and plants.
And, finally we have a Story Trail on the Little Armadillo Trail and continuing on the Armadillo Trail. An original story written by a Trout Lake Nature Center volunteer has been placed along the trails for you and your child to read and enjoy.