How Trout Lake Nature Center Began
It's hard to believe it's been three decades since a group of Oklawaha Valley Audubon Society (also known as OVAS) members and members of the community gathered together to dedicate the property now known as the Trout Lake Nature Center. Through yard sales and other fundraising activities, these pioneers put together the funds to purchase 130 acres around and including part of Trout Lake. That, along with a 100-acre conservation easement from the City of Eustis, created a peaceful oasis and the beginning of the nature center.  For a complete history of Trout Lake Nature Center, click here
Dedicated volunteers built a boardwalk and dock on the lake and installed the trailer that became our museum. In 1994 we began school field trips, creating memories and an appreciation for nature across generations while educating. In 1997 the Education Building was built. A part-time naturalist was hired in 2001 and we now have two full time staff members. The introduction of environment-focused programs allowed the Trout Lake Nature Center to reach more interested members of our community, a mission that continues to grow and prosper.
We have great hopes for the future, as evidenced by our plans to upgrade our facilities and build new classrooms and natural history museum. Please visit us and follow our journey into the future.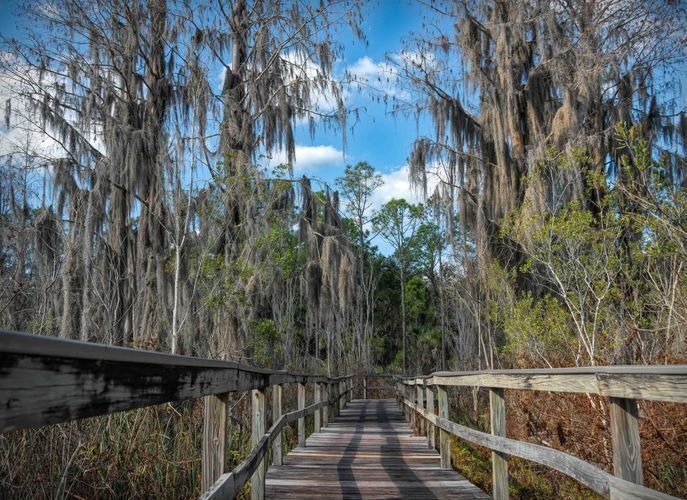 Our Mission
Our mission is to conserve and protect the natural environment and educate the public about its importance. We conserve, protect and educate, helping people to connect to nature and understand the wonders of our natural systems and how as part of the system they can help make things better.